Collaborative, Research, and Development
Below are some of Arcudigm's various highlighted projects
University of Southern Maine Smart Forest
As a student, Arcudigm's founder mapped the University of Southern Maine's Smart Forest. This project included mapping the trail system, bridges, weather stations, and geocaching locations. The landscape reconstruction allows for spatial analysis to determine watersheds for monitoring erosion, storm water runoff, etc. as a tool to educate students and the general public of the various environmental implications.
Konbit for Sustainable Development
Haiti, once a jewel in the Caribbean, is now one of the poorest countries in the region. Over the past decades, the country has experienced significant challenges due to lack of infrastructure and poor management. Because of these challenges, Arcudigm has decided to join the Haitian people to respond to environmental, health, and economic issues by collaborating with a nonprofit organization to assist the Haitian communities in tackling these problems.
Konbit for Sustainable Development, or KSD, is an organization created by University of Southern Maine students to bring awareness to environmental problems in the country of Haiti. Konbit is a Haitian Creole word which means "to come together/to work together", and it perfectly signifies our group's goals of working with the people of Haiti.
Small Unmanned Aerial Systems (sUAS), also known as drones, offer a perspective that is seldom seen and provides opportunities to visually represent the cultural and physical landscape through interactive digital media. The objective of the drone mapping operation was to collect data, post-process, and develop products used to educate and engage the public of the prehistoric and historical significance of the Rebecca Nurse Homestead in Danvers, Massachusetts.
The collected aerial data was then post-processed, developed into orthomosaics (2D maps) and 3D models, to be used by a student from the University of Southern Maine to develop an interactive, user-friendly, and educational virtual reality tour of the homestead. The data also provides educational and research opportunities as well as serves as a form of digital curation.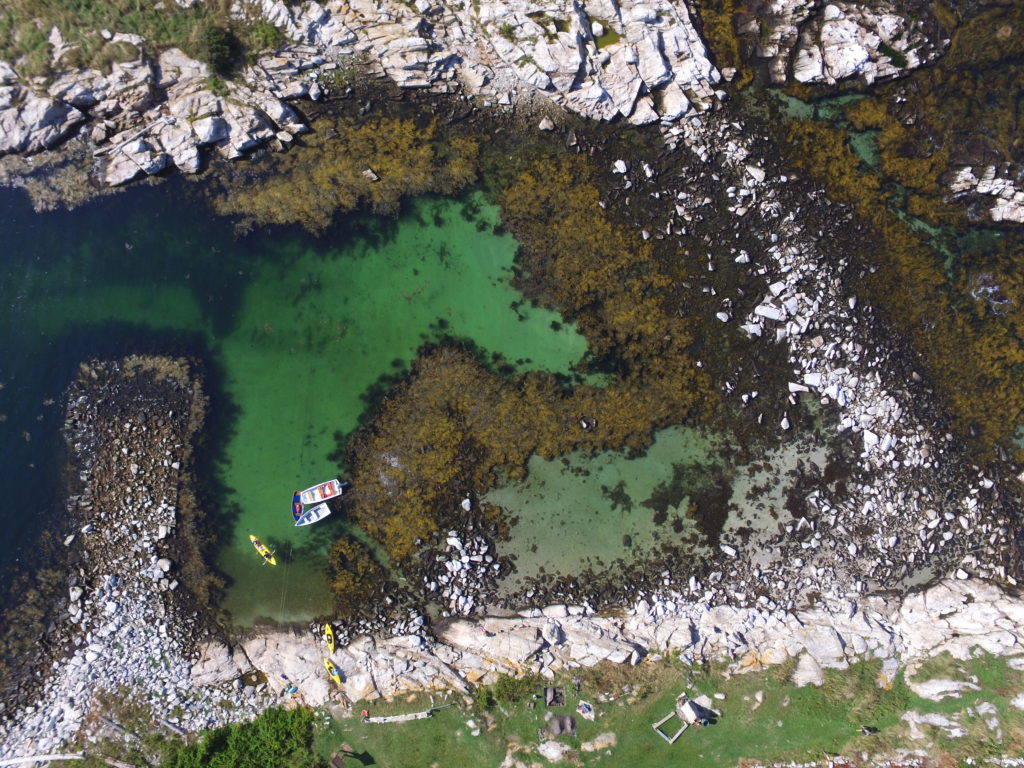 Rockweed Biomass Indexing
The proposed Rockweed biomass indexing research project is being designed to develop economic and environmental sustainability in the state of Maine's seaweed industry which can later be applied to other communities. The project will include surveying the Taunton Bay area (near Bar Harbor, Maine) using a multi-spectral sensor, post-processing aerial images into a orthomosaic, and analyzing the orthomosaic's near-inferred pixel values to calculate plant and species health, quantity, and location.
Isles of Shoals - Malaga Island
The Isles of Shoals, located 8-miles off the New Hampshire and Maine coast, case study demonstrates the diverse UAS applications for environmental, precontact, and historical research. The Malaga Island case study primarily focused on archaeological site risk assessment due to sea level rise and erosion. This was achieved through data collection and post-processing to produce a highly-realistic orthomosaic and digital elevation model (DEM) to perform an assortment of geospatial analysis. The project looked at the 100 year sea level rise prediction (low, medium, and worst case scenario) in order to provide stewards the necessary information to make informed decisions regarding site preservation. This data also serves as a form of digital curation as well as provides research and educational opportunities.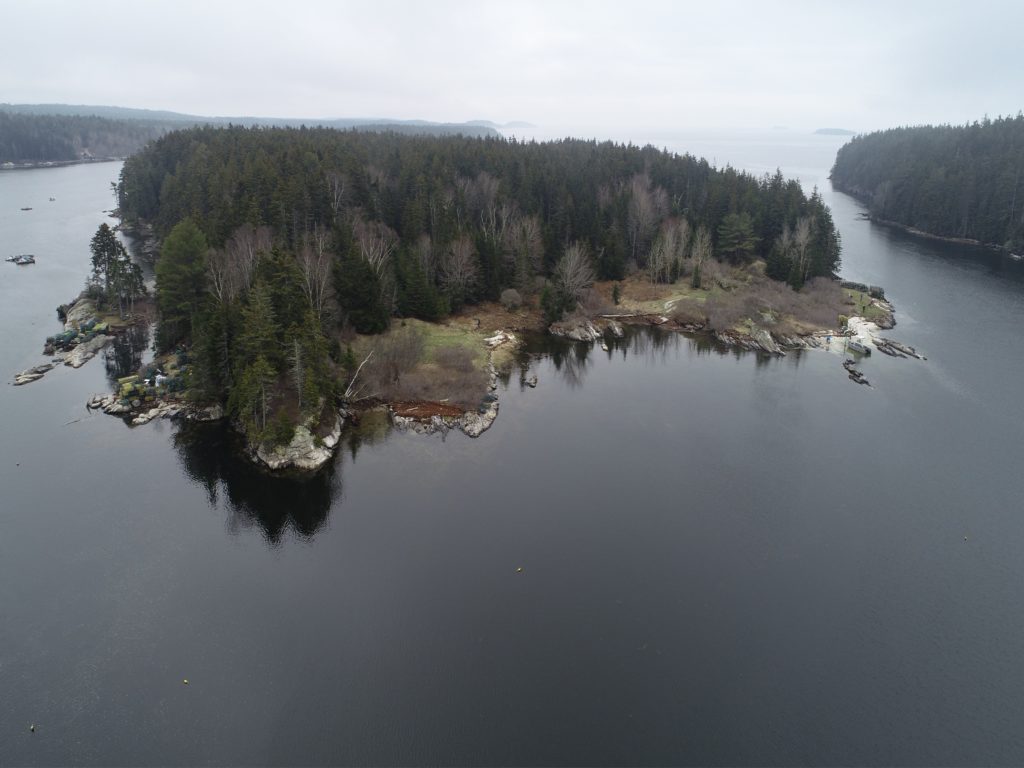 Malaga Island has a deep human history, spanning from Native American (First Nations) and post-contact inhabitants. From an archaeological perspective, there is more known "about Malaga's later residents – a mixed-race community that occupied the island's north end from the mid 1800s to 1912 when the State forcibly removed them" (citation). Nathan D. Hamilton, PhD, Associate Professor of Archaeology at the University of Southern Maine coordinated the mapping project with Maine Coast Heritage Trust (island's owner and stewards). The mapping project was conducted to develop high-resolution data for site risk assessment and educational tools for public outreach as well as digital preservation.